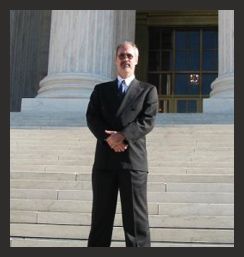 Former Free Speech Coalition Board Member and attorney Al Gelbard, above, has defended porn company JM Productions against obscenity charges. Producers and directors who work for JM Productions have also been alleged to engage in the assault and battery of performers, as well as nonpayment of their wages. Here are a number of allegations against the company, which is widely disliked in the porn industry on account of their abuse of porn stars:
Porn actress Charley Chase: "We were there at 8 am hair and make up ready, they wanted me to drink beer in order to loosen up, they were serving under age girls beer in order to loosen them up"…I was told I was getting a certain amount to do a certain job. I came to work and I did my job…When we were done with the scene i went to the shower and washed off, got dressed, gathered my things, and then went out side to wait for my assistant to come pick us up. The guy that was running the set came to me and was like what are you doing? I told him I was leaving…. He said but we have three more scenes to do…. I tell the guy, NO, my job is done….. I have done what I am being payed to do. He tells me that he meant for us to do three of the scenes we just did. …! I asked him to print me out copies of the paper work and he tells me that his printer is out of ink. So I told him to fax a copy to my agents office by the close of the day and he didn't! "
http://www.adultfyi.com/read.php?ID=36220 (page currently deleted – 2017)
Before I comment on the woman who freaks out at the end, upon re-watching this video of Lubben's a few times, it appears that the woman (towards the middle of the video), who is crying and saying she doesn't like being abused, is talking to the director and might have agreed to do the scene under the terms laid out, but then is not okay during filming. She states in the video: "I'm just not used to people being mean to me. I know it's acting, but subconsciously I don't…" And then it cuts and we don't know what more she has to say.
Pic of JM Productions director Jim Powers: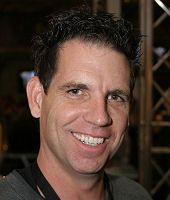 Jim Lane comes up a lot–stage name "Jim Powers". I really tried to figure out who the model is in that particular scene, and it looks to me like it might be "Tricia Ray" (also spelled "Trisha Rey" and "Tricia Rey"). I don't know what to say. Maybe there should be a support group just for people who've worked for Jim Lane. If you're not used to having sex like that, I can completely understand finding that you are not okay with it. "Acting" is hardly acting if you're actually being roughed up. Just rummaging through a few clips trying to track down some of the actor names, I've seen more than I want to. I'm of the opinion that Jim and crew are, like Max Hardcore, people with severe abuses in their past. Common sense tells me that when you hate people and you make a determined effort to hurt them, you don't like yourself very much at all–if at all. The level of personal disgust these men must feel for themselves is upsetting….In the end, a woman is crying and freaks out and pushes one of the guys away. How can someone make that a highlight in a movie? How is this something anyone would find entertaining? And is there an industry organization that calls out producers for this sort of behavior?http://www.juliemeadows.com/blog/page/24/
Jeff Steward, aka Mike Norton, is owner of both JM Productions and the website xxxporntalk (xxxpt). JM Productions is the distributor for Max Hardcore's Max World Entertainment and Khan Tusion's Pariah Pictures.
via Porn in the Valley:
This man, who owns a sick and deviant porn forum that recruits, hosts and promotes criminals that rape and abuse teen girls and women and cyberstalkers that harass, intimidate, threaten, coerce and push these girls and women to suicide HAS A BABY GIRL. In the forum thread they started on me, they have brought my granddaughter into this stalking WHO IS THE SAME SIZE AND AGE AS HIS DAUGHTER!!…This is the forum who has had their moderators and members stalking me for almost 4 YEARS NOW. This is the man who has instigated the murder of me on his site and has left a photo (GRAPHIC IMAGE) of me murdered up for 2 years now…This chart represents the websites owned and operated by Jeff Steward aka Mike Norton. He is a major player and owner of the most depraved porn content produced over the past 10 years in Porn Valley. He's right up there with Max Hardcore for being .the sickest and most deviant major players in the Porn Industry TODAY!! This is who has been helping bank roll these stalkers!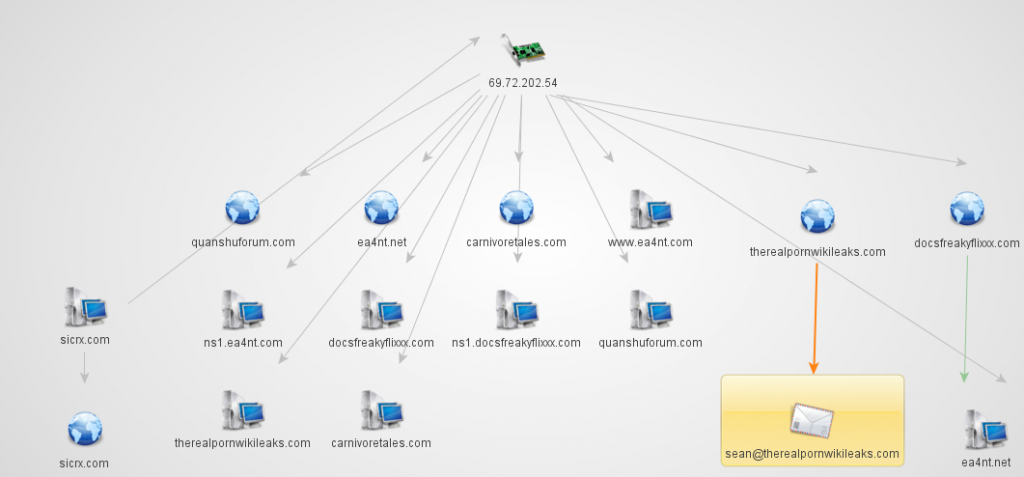 http://porninthevalley.com/2011/12/21/the-homework-is-coming-in-and-do-i-have-news-for-you-pimp-daddy-of-uber-stalker-site-xxxporntalk-com-exposed/
more commentary from former porn producer Mike South:
Donkey Punch Is A Kick In The Nuts To Porn, Jeff Mike/Jeff Steward Is The Jackass Who Thinks It Is Funny:
http://www.mikesouth.com/mike-south-commentary/donkey-punch-is-a-kick-in-the-nuts-to-porn-jeff-mikejeff-steward-is-the-jackass-who-thinks-it-is-funny-1831/
I, for one, do not want my name associated with an industry that would support this. This is not free speech, this is aggravated assault and aggravated assault is NOT protected free speech….So a BIG FUCK YOU to JM Productions for having no concern for fellow pornographers. If they want to be an outcast I say fine, lets treat them as one.
Distributors can refuse to carry their product, retailers can refuse to buy it and industry publications can refuse to sell them ad space[Adultdvdempire.com refused to stock it…good for them]….Can we as an industry finally say "We may not know where the line is but this has certainly crossed it."?
Here's a press release featuring JM Productions director Jim Powers bragging about how the "fucking machines" used in his movies may not be safe. Kink.com owner Peter Acworth is the domain owner of the website fuckingmachines.com, which is operated by Kink.
http://business.avn.com/articles/video/JM-Productions-Debuts-i-Fuck-Machines-i-23144.html
JM Productions is now shipping the first in a revolutionary new DVD series called Fuck Machines, set to hit stores Feb. 18…Directed by Jim Powers, Fuck Machines pairs the desperate women of Porn Valley with diabolical, mechanized contraptions designed to violate the female anatomy in bizarre and graphically humiliating ways…The devices are "fitted with large dildo attachments at the end of their piston-like ramrods and are capable of astonishingly fast fucking speeds."
The machines were designed especially for Powers and JM by a reclusive Louisiana engineer with a taste for the perverse. "He created the devices using sketches that I gave him," Powers explained. "He explained to me that some of designs may be unsafe, but I reassured him not to worry and that I had no intention of using the machines on myself."
[B]The following information concerns Mark Handel aka Khan Tusion, a director for JM Productions. The original link to the article "Filmed Assault? Tim Marchman talks to Regan Starr" has been removed, likely due to legal threats from Handel. [/B]
Regan Starr appeared in Rough Sex 2. According to her, "I got the shit kicked out of me." "I was told before the video – and they said this very proudly, mind you – that in this line most of the girls start crying because they're hurting so bad" "I couldn't breathe". "I was being hit and choked". "I was really upset, and they didn't stop". "They kept filming". "You can hear me say, 'Turn the fucking camera off', and they kept going". http://newpartisan.com/home/filmed-assault-tim-marchman-talks-to-regan-starr.html
more commentary on Khan Tusion aka Mark Handel from bloggers:
This is from 2004. The actress is Regan Starr, and the film is part of a series called Rough Sex put out by Anabolic Films. Anabolic Films makes gonzo porn movies that often push the envelope of what is acceptable.
http://robertlindsay.wordpress.com/2012/10/02/porn-star-assaulted-on-set/
The Rough Sex series was directed by a man named Khan Tusion who many feel is one of the worst men in porn. A lot of people, including me, think he ought to be in jail, at least for what he did during this scene with Starr. In addition, I also think the sleazebag Chris Alexander, head of Anabolic Films, should have been prosecuted for this case. [B]Khan Tusion is an LA real estate developer in addition to being a porn director. He is very rich and connected, and he has bought a lot of influential people in LA, so apparently he's more or less untouchable.[/B] In this scene, she was choked, pinched, slapped, punched repeatedly with fists, thrown over a man's shoulder, in addition to being continuously insulted and verbally abused. It got so bad that she was in tears, hysterical and begging them to stop shooting.
They would not stop shooting. They kept shooting the scene all through her pleas to stop. At one point, they finally stopped shooting and paid her a $300 kill fee to shut up and not prosecute them. After she publicized the incident, she was boycotted by the porn industry. The whole gruesome episode was not only caught on film but was actually left in for the movie which went on sale. At one point text rolls across the scene saying that the actress demanded the filming stop at this point. http://www.lukeisback.com/stars/stars/kahn_tusion.htm
David Aaron Clark writes:
…[T]here's not a thing new about what Khan does. Cruel little children have been pulling the wings off flies & watching them squirm since forever. Most of them grow up when they get older, though. & of course if one is damaged enough in childhood, that peculiar sociopathy never really goes away, does it ? Just because you personally happen to have become so jaded by "standard" anal, dp, a2m porn that you now need to see Christians thrown to the lions to "feel like it's real" is hardly a justification on any level — what's most lame about such an argument is that you are only admitting to one of the most cherished claims of the rabid anti-porners that would ban everything from Playboy on down — that porn users get desensitized & start looking for bigger kicks. This utterly specious argument of "you like what you like, & I like what I like" suddenly doesn't hold water if one of the parties happens to be a Ted Bundy fan.
I know Khan. As a matter of fact, know him quite well. We were friendly for awhile, because he is charming, intelligent & very nearly witty. & back when he actually was something of a "pariah," he thought it might be useful to have me around. However, despite that it might have been in my financial/career interest to keep up relations — & you won't find one fervent defender of his trip within the industry that doesn't profit mightily by aligning themselves with him — after observiing where it was all headed, I couldn't rationalize away how he gets his kicks. It ain't no schtick. [B] As for the actress in question having been convinced to "reconsider" her trauma as "not all that bad" by all the older, richer men around her who profit from it — Funny how the same thing happens in mob trials when witnesses experience those sudden "lapses of memory."[/B]
…..The adult movie bussiness must be held accountable to the product it sells. Women should not be physically and emotional abused. The argument that any Censorship is dangerous and if you don't like it don't buy it, does not float here. What is depicted in Rough Sex 2 is wrong, it is also irresponcible and dangerous both to the porn industry and the actresses involved. …Anabolic is under different rules, it can only sell videos by ever increasing the shock value of its product. It started with DPs, then Gang Bangs, the Gangbangs become rougher, ass-licking was added, spitting, hair-pulling, verbal Abuse and now the ultimate: real slapping and choking…..
…Sin City star Linda Thoren writes on RAME: I agree. My x-boyfriend Tomas Edberg interviewed Jewel Valmont last week in LA for the European magazine Cats. On the question, if it was anything she regrets in her carrier, she said that, doing this scene for Anabolic in Raw Sex #1, is the only thing she would like to be undone. She was even forced to do things she had clearly said she didn't want to do. (in Europe we call these things rape…) I fear that Anabolic — if they continue doing these kind of scenes — jeopardize the whole future of the Biz….
…porn star Taryn Thomas: Meatholes was a bad time in my life. If you liked that I am sorry but don't ever plan on seeing me mentally abused ever again or for that matter abused in any way like that. I would never do it again. I do not like being MENTALY ABUSED! No one should ever have to be mentally abused like that. I do porn because I love sex and I love to have fun but Meatholes was not fun. It is just sick and I am sorry to say that is something that I am not proud of. Because I am generally proud of all my work….http://www.heyepiphora.com/2011/02/porn-degradation-and-khan-tusion/
It's important to understand that there is a small network of individuals collaborating to distribute abusive pornography. The network typically starts up a small company for the purpose of distributing a few films, then closes the company to release the next series of films under a different company name. This process allows for the producers and directors who market this content to maintain a certain amount of anonymity while continuing to produce extreme porn that the majority of the porn industry thinks is unethical. Here is an anonymous account regarding Anabolic Video, which frequently features Khan Tusion of JM Productions:
"I came across this girl whose family was one of the first families in Pacific Palisades who held ritualized sex parties that involve the entire family. And this was not even covert, it was a kind of gourmet lifestyle they were open about to those in the know. They were very organized about it and the way they got away with it so consistently was sort of unbelievable. These people are very fucking evil—some of them are serial killers—but they're not even regular serial killers, it's just like a sport kind of thing. This girl was very powerful in that area. With a move of her hand police were under her control. They know what works. If you want people to take your orders, you get them laid so that there is no question of loyalty. They are going to do what you say.
They had a whole system worked out. She told me about one time when she got in an argument with her Dad and he called police over and let them gang rape her. She's been trained the way you train a dog. She even killed her mom's dog. Her Dad married a Canadian woman and both families were involved in it. She had sex with her cousin from the other side of the family and when she told me about it she was like, oh, this is so wonderful. She was definitely lied to and she bought it. These people had no emotion. Her Dad slept in the same bed as the daughters until the age of about one when they moved the fuck out. He didn't even sleep with the mother."
"Their methodology, from what I know about it, seemed like there was zero experimentation and the process had already been refined. You know how she described her Dad? As her manager. She and her sister participated in porn shoots together, OK? So dealing with these people the paranoia became real. We decided to escape to Miami. She came with me to get away from this family which had a much larger part in her life than any family should have. After a few weeks in Miami we go back to LA to pick up her stuff and move it back out there. I go back to our hotel and there are all these cars and tons of commotion. Then I heard a group of people singing "Happy Birthday Ed".
It was her Dad's birthday and they were having a party that had spilled over into the parking lot. So I started roaming around trying to see what was going on and walked up behind a white stretch humvee. Well, inside there was a tv with a porn playing on the screen and I could see that the girl getting fucked was her! Holy shit! When they saw me looking through the window a man reached over and turned off the TV. So I was out on the balcony for all this, just chain smoking and watching this shit go down. I was trying to get physical evidence because it felt like I was losing my mind. There were cars shaking and I could hear a girl getting fucked in the hotel room across the way. It seemed that it was her Dad's birthday and she had organized a party of 50-100 people to celebrate. This doesn't sound possible does it? No. OK–This was happening."
"At some point, to my amazement, I'm standing in front of the motel smoking another fucking cigarette and, oh my god, there she is standing about a block away wearing a wig. And even from where I'm at I can see that she is spagackled straight to hell for this wonderful birthday party and there's like six Hispanic boys and she sees me and says something to them and they start jogging towards me and one of them says "get the knife". And they're coming to kill me and I'm like yeah, this is going down now. And so I run into the motel and up to the second floor. I see them coming up both exits. I grab the gutter and pull myself onto the roof and so I'm like Fuck, I'm going to have to yell for help.
So I'm yelling to the crowd "Everybody call the police". They think I'm some PCP guy about to commit suicide. And some guy is like Jump! OK, so finally a cop car comes but I'm still not going to get down. These fucking Hispanic kids are like really motivated. I jump straight off the roof down into the pool. OK? I hopped the pool, hopped the fence, I'm dripping wet and walk over to the cops and say "Thank you for coming". They grab my arms, cuff me and throw me down in the gutter. So this one cop started saying 1032, talking some numbers, you know, what they are going to do to my ass, and I started working heart arrhythmia. I was trying to push it towards the hospital instead of jail. When they asked me what the fuck is going down I break down and tell them the truth. Officer, they're having an orgy in the car park and I though they were hurting her. I tell them everything. At that point, the cop just drove me to the hospital because he knew it was true. So I left town, sunburned, dazed and amazed. About two weeks later she called me like nothing had ever happened."
"These people they had her with are not random. They are the elite. They could be family members, or friends of her fathers, or gangbangers they paid to be in it. She had a different job every week. Once it was delivering Chinese food in short shorts and a little golf cap. There were so many lies that when she told the truth it was rare. But the truth did come out in little pieces over the course of several years. I can't believe I'm actually telling you this. A year ago I would have kept my mouth shut. I realize now I knew people who were killing prostitutes in Macarthur Park. People in their circles slipped that kind of information in a kind of offhand way so I never took it seriously.
…."There is a network of families who release 10-20% of porn. They throw sex parties that involve famous people too. The San Bernandino Police Department has an underground complex with all kinds of drugs and they are all swingers. Anabolic and Diabolic are two porn companies I know that were involved with her family. Early on in our relationship I went into a porn store with her and she picked out an Anabolic release, Gang Bang girl #2, and I guess she thought I wouldn't notice she was in it. And so was her Dad. He was actually fucking her. And she was intercut with an actress who was underage, 16. A lot of porn is like that. The disclaimers are not only not true, they are blatantly defied. Because, like Dick Cheney, they are above the law and they do it without risk because they know they can. And so basically what I am saying is most porn is basically what you think it is: sleazy sex addict people who maybe have connections to the mob or whatever, bored housewives or drug addicts. But then there's 10 to 20% that the elite release.
This is their own private shit and we don't get to see it. It's not circulated because it's ritually made. You want to talk about Marina Del Ray? That motherfucking place has a high concentration of lifestyle Satanism. I would drop her off and her mother arranged for a German couple in the building to come fuck her and of course throughout the whole time I was thinking this can't be true. I am just being jealous and crazy or straight up delusional. And that was the hardest thing to accept, in the end, is that it was true."
This review of Khan Tusion's Piss Mops #2 sums up everything, and adds a few crucial points: Unlike most scenes starring these beautiful women, you could tell that they totally didn't want to be there. You also could tell that they didn't like the guys who shot this film, and in many cases they feared for their own personal safety . . . some of the scenes are downright disturbing. [B] The director of this movie disguises his voice. Probably for his own protection because if any relatives of these girls viewed this, they would probably kill him. All of the males in this movie also hide their faces. They apparently get off on beating women, but they don't want to show their faces.[/B] They are not men… they are merely males.
This sort of movie hurts the porn industry. This is the type of thing that gives fuel to the people who want to ban adult movies. This is the sort of thing that causes legislation against pornography. This is the sort of thing that porn producers should stand up against.
I asked some of the girls who have worked for Khan Tusion why they didn't walk away from the filming? . . . [B]most of the girls are in fear of personal, legal and career repercussions for walking out of a scene. [/B]Khan uses a very strict contract, and the girls are all but locked in by the time they set foot on the set. So what they did was leave the crying and the kicking and the screaming in when I was saying, "Stop the cameras" because this man was hurting me. He tossed me over his shoulder and was using hard fists and slapped me on the ass and grabbed me by the throat and grabbed me by the neck and I was choking and I wanted them to turn off the cameras because
I thought that wasn't really what I wanted to get involved in. [B]I was scared for my life[/B], to be honest with you. And they literally brought so much terror to my forefront, and I was so horrified, and so shocked that their glory was showing on camera that I had no idea that I was going be beaten up. They basically caught that raw emotion and they also caught me sobbing and saying, "Can you stop it? Like for real, for real, for real."
I saw the one cameraman put down his camera and walk away, like, "OK guys, she's not joking around," and then I saw the back one kicking in and shooting as I'm running off the set in tears going, "You fucking assholes." . . . I felt like I was getting totally violated, how somebody being raped would feel when they're saying, "Stop it," and then the guy doesn't stop and then she feels that she deserved it. I was crying and it's just… it's really sad.
At the time I was paid 300 dollars to keep my mouth shut and to get off the set. I was off in a corner and I never thought to press charges . . .
http://www.heyepiphora.com/2011/02/porn-degradation-and-khan-tusion/
Former porn producer Mike South writes:
"…..I've never felt sick while watching porn. I am into pretty violent BDSM most of the time. I thought "maybe" and googled one of these. I have now realized that the reason I can tolerate normal BDSM is because I know, in the back of my head, that it is consensual. This make me shake. This made me nauseous. This made me want to avoid BDSM altogether, in case there are more people like this. This makes me want to go to every sex shop within a hundred miles and make sure that they do not sell this kind of filth. It is as close to rape porn as you can get without the FBI breaking down your door….."' http://www.mikesouth.com/reader-mail/cockroaches-hate-the-light-3111/
Rebecca Bardoux" ….I wonder how these people will feel when their daughter comes home one day after having the sh-t beat out of her all in the name of sex that they saw on a porno tape, or when she is found dead…Someone needs to press charges against these people and any girl that would allow a man to beat her up that badly should search professional help for her own good….I pray everyday that someone will stop this, but everyday I hear more sh-t. Are these people stupid enough to believe that minor that are very impressionable are not watching these movies and thinking that is proper behavior? …This behavior is just wrong weather you get away with it or not. There are men in jail for behaving this way, why is it ok for the industry?http://www.lukeisback.com/stars/stars/kahn_tusion.html (page removed as of 2017)
http://conflictedexxistence.blogspot.com/2011/02/shivers-and-shudders-over-khan-tusion.html
Ok, so, yeah, guys, this is what scares me about aggression in blowjobs and in porn in general: it's a blog post on Hey, Epiphora about Khan Tusion's legacy of "edgy" porn that drove women to near collapse. It's upsetting, but it's important to read and think about, because it brings up the fact that, for all the absolutely beautiful, consensual, super-sexy porn that's out there being made by intelligent and responsible people, there's always somebody trying to fuck it all up and prove people like Gail Dines and Natasha Vargas-Cooper right. Porn of this kind is borne of evil and out to help nobody. And it makes me so sad to think about it, hear about it, see it, or be confronted with it that I try to just stay away from it in general.
But staying away from it–ignoring it, in other words–helps exactly nobody, too. The article I'm linking to up above and right here puts together only a minor compendium of the wrongs that Khan Tusion committed against his contracted stars in his heyday, and it's both disturbing and rage-inducing. Because this guy, Mr. Tusion, went around victimizing women on camera for years and because people were willing to ignore the fact that he was obviously going past the point of consent and well into rape and aggravated assault territory, he made money and became fairly successful.
Looking away sometimes just proves anti-porn people's points and allows truly atrocious things to go on. This kind of stuff isn't just upsetting, it's downright wrong and I am depressed as hell to know that it ever happened. This is where porn performers themselves and porn consumers, too, need to stand up for what's right and demand that standards of ethical conduct be applied to everyone who wants to make professional pornography. In an industry that's already everybody's scapegoat for virtually every evil humankind indulges in, keeping people like Khan Tusion (and Max Harcdcore? maybe? I'm pursuing interviews with women who worked with him to get more on that story) out of the mix is absolutely essential. People like him, who are in it to hurt and degrade other people, are the reasons that fears about sloppy blowjobs and misogyny can sometimes be justified. They are the reason that Gail Dines and Shelly Lubben and her ilk can get away with bald-facedly blaming porn for things: because, even though the majority of the industry is ethical and full of lovely people, as long as even a small amount of professional, nonconsensual, violent pornography is being made, distributed, and purchased, that's proof of the caterwauling naysayers' doomsday predictions.
I'm just so sad right now. I'm going to go. Sigh.
more from Luke Ford:
http://lukeford.buzznet.com/user/journal/27235/
I do not see anything narrowly political about the bust….Jeff Steward has a major attitude problem and that's exactly what gets you busted everytime….Full disclosure here. He said something truly vicious about Nina on his cheesy little forum a few months ago that led to some discussion of litigation, so if I'm not exactly grief-stricken over his troubles at a personal level, that should come as no surprise. Having some jerk post or allow to be posted on his bandwidth the suggestion that one's wife should be murdered along with other porn performers of her generation solely on grounds of said jerk's ideas about aging isn't likely to inspire sympathy….Steward's company has, at times, been accused of physically and psychologically abusing performers. If any of that is true, the individuals involved should be arrested and tried for assault and battery.
In reality, punching someone in the back of the head (rabbit punching) can damage the brain stem, causing death or permanent injury. It is illegal in professional boxing for this reason. The donkey punch may also be prosecutable as assault or sexual assault, in some jurisdictions even if consent is given….The act has often been thought of as an urban legend, but in recent years has occasionally been seen in pornography. The first commercial recording of it may be in the 2004 JM Productions film Guttermouths in which Alex Sanders punches Gia Paloma. It is featured extensively in a 2005 film, also distributed by JM Productions, called Donkey Punch.
http://www.lukeisback.com/essays/essays/donkey_punch.htm
Alex Devine: DONKEY PUNCH was the most brutal, depressing, scarey scene that I have ever done. I have tried to block it out from my memory due to the severe abuse I recieved during the filming….steve had worn his solid gold ring the entire time, and continued to punch me with it. I actually stopped the scene while it was being filmed because I was in too much pain. I begged for him to remove the ring but he refused. That almost made me walk off the set and say 'fuck it'. I sucked it up and wanted to finish so i would be paid. Witht he ring on his hand still, we continued the scene. —Alex Devine
more from former porn actress Julie Meadows aka Lydia Lee:
http://www.juliemeadows.com/blog/2011/10/10/a-positive-and-inspiring-message-for-shelley-lubben
/Extreme niches exist in porn, and questionable practices could be addressed if not for the anti-porn groups and figureheads that make sure you don't know that there are happy, sexually active adults who make educational and positive content for other happy, sexually active adults. They slam the door on communication by not addressing the specific people and companies who seem to corner the market on what appears to be extremely abusive pornography.
For instance, I would like to see the day when I can openly agree or disagree with people about what actors, directors and/or companies seem to actually abuse talent. I, personally, think Max Hardcore should have been shut down for his practices long ago, but sex workers in general don't embody the kind of confidence they should have in reporting people they feel have abused them under the umbrella of sex work.
It is my understanding that Jim Lane is also a very questionable pornographers that appears to abuse women in his videos. It has been stated by more than one performer that Jim Lane hosts production shoots that offer alcohol as a way to create escalated situations that, at times, get very out-of-hand and result in a female being physically injured and/or crying…..and Max Hardcore was the low point in a content and consenting career that made up 99% of my overall experience over the course of six years. Every sex worker should be confident enough to name their abusers and start a real dialogue about the realities of working in the legal adult industry. Right or wrong, freedom of expression vs. moral bankruptcy, real criticisms that address actual occurrences and real concerns and expose goings on in great detail keep everyone in line and prevent real predators from getting away with things that truly are the nightmare experiences plaguing men and women from the adult industry and which give the industry, overall, a bad reputation.
Mike South exposes Khan Tusion aka Mark Handel:
www.mikesouth.com/reader-mail/cockroaches-hate-the-light-3111/
Cockroaches Hate The Light.
By Mike South
January 4th, 2010
One of my readers (Thanks Colostomizer) sends this dossier.
Mark Handel ( Khan Tusion, left) and Scott Adler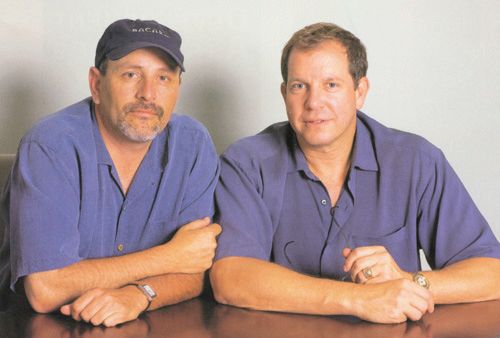 http://www.mwhdevelopment.com/images/ba_builders.jpg
Mark Handel (Khan Tusion, bottom left) et al.


Mark W. Handel (b. circa 1954) is a/the younger brother of talk radio
host William Wolf Handel (better known simply as "Bill Handel" –
http://en.wikipedia.org/wiki/Bill_Handel ), husband of Sarah Jane
Lulloff, and head (RMO, CEO, and president) of Woodland Hills-based
real-estate development company MWH Development Corporation (22440
Clarendon St., Woodland Hills – http://www.mwhdevelopment.com/ ).
Mark W. Handel apparently is the same Mark Handel who executive produced The
Death and Life of Bobby Z ( http://www.imdb.com/title/tt0473188/ ) and
Love Lies Bleeding ( http://www.imdb.com/title/tt0984204/ ) for Woodland
Hills-based Samdel Pictures LLC (22440 Clarendon St., Woodland Hills), a
production company founded by (the latter) Handel and Keith Samples
("Samdel" is a portmanteau of "Samples" and "Handel"). He is a
significant financial contributor to Democrat politicians. On Thursday
August 22, 1996, he and his partner in MWH Development Corporation,
Scott Z. Adler, apparently were charged with engaging in an act of
prostitution (see belowquoted Los Angeles Times article).
* * *
MWH Development Corporation:
"MWH Development Continues to Re-Invent Itself as Creative Homebuilding
Force" (Builder/Architect, July 2002)
http://www.mwhdevelopment.com/bldr_arch.htm
Adler's grandfather was a prominent Southern California developer who
built some of the homes in which Scott grew up. After graduating from
Hastings Law School and starting a successful law practice, in which he
represented some of the nation's largest homebuilders, Adler gradually
phased out his practice and picked up where his grandfather left off.
Since then he has served as a president of the Los Angeles Building and
Safety Commission and as an advisor to former mayor Richard Riordan for
Los Angeles redevelopment.
Born in Brazil and raised in the San Fernando Valley, Handel attended
San Diego State University and UCLA before entering the homebuilding
industry. Mark started as a small tenant improvement contractor, during
which time he gained tremendous knowledge and skill from his hands-on
work. From there, he went to New York City where he supervised a large
construction/ management company. Once he formed his own homebuilding
company here in Southern California, it did not take long for the firm
to gain a reputation for providing high standards of design, quality and
craftsmanship in a number of product price ranges.
* * *
Los Angeles Times:
"Charges Filed Against Ex-Riordan Appointee" (Friday August 23, 1996)
http://articles.latimes.com/1996-08-23/local/me-36884_1_city-attorney-s-office
Misdemeanor charges of engaging in an act of prostitution were filed
Thursday against Scott Z. Adler, the Riordan-appointed head of the Los
Angeles Business and Safety Commission, who resigned earlier this year.
Adler, a 40-year-old lawyer, lobbyist and land developer who lives in
Marina del Rey, and 42-year-old Mark Handel of Sherman Oaks, are accused
of paying to have oral sex with a masseuse at a Van Nuys apartment
building, according to sources who spoke on the condition of anonymity.
[B]Khan Tusion's brother Bill Handel is a popular talk show host who served as a guest host on the Glenn Beck show. Their father Leo Handel was a Polish Jew who worked as a Catholic priest in a Jesuit house[/B] during World War II. The Jesuits, known as the military-intelligence arm of the Vatican, have long been rumored to be closely associated with organized crime, particularly with narcotics trafficking coordinated by the Chinese Triads who they traded with. Reference Dope, Inc. and Secret History of the Jesuits for extensive documentation of this history. The Jesuits' connection to the extreme fringes of the porn industry through Khan Tusion as well as Kink CEO and FSC Board Member Peter Acworth is worth further examination, to say the least.
Khan Tusion directed several DVD compilations which were released through production house JM Productions, represented in court by FSC lawyer Al Gelbard. The following interview is with a JM Productions performer who describes how the company refused payment and intentionally induces nervous breakdowns on set .
www.youtube.com/watch?v=J_LT5YA-yGY
www.youtube.com/watch?v=J_LT5YA-yGY
commentary from Mike South:
By far most of you were much more understanding of Tanner since instead of reading what she said or seeing some stressed out BTS footage you actually saw her as a real person….One person who didn't quite like the interview was Tony Malice From JM Productions
Tony sent out an email to most every site, mine included, whining that Jim Powers shoots for many companies and that singling out JM Productions wasn't accurate blah blah blah
While technically that may be true it does nothing to address the issues Tanner brings up…I responded that if he wished to address the real issues that Tanner brought up, like having to perform sex acts just to pick up her check for work she had already done, or supplying alcohol on set to a 20 year old performer, then I would very much give him the opportunity to respond.
He indicated that I was "clueless" and that was that." http://www.mikesouth.com/reader-mail/some-reader-mail-on-tanner-mayes-2906/
Tony Malice is a moderator at xxxporntalk (xxxpt), a site which has been sending out death threats to porn industry whistleblowers including ex-porn star Desi Foxx. Here is her commentary on the moderators at xxxpt, who continue to allowed an obviously threatening photo of her being beheaded to remain on the website.
Desi Foxx aka Diana Grandmason writes:
They have created a profile with my deceased father's real name, no doubt getting it from the obituary I'm listed in when my real name is googled. They are sending me private messages from him. The profile says he's located in hell and is demon spawn. I've print copied everything and sent to people so they have copies if anything happens to me tonight. This all goes out in case something happens. I can't post them here because I don't want my fathers name out there anymore then they are already doing.
This is very, VERY sick and frightening. They are breaking so many laws yet this site is allowing ALL OF THIS TO HAPPEN. What's it going to take for someone out there to step in and HELP ME!!!!
http://porninthevalley.com/2009/09/03/warning-more-extremely-disturbing-information-from-xpt//
http://porninthevalley.com/2009/09/03/warning-this-is-extremely-disturbing-a-photo-of-me-being-beheaded-posted-on-xpt/:
1. By cutting my head off at the mouth instead of the neck as you would normally behead someone, this represents Porn Valley's wish to shut my mouth forever so I can't spread the truth of their destruction.
2. Cutting off my right arm represents their desire to stop my writing, again to shut me up permanently!
… JM Productions owns this site. Remember, the company I've shot like 4 videos for. They've all been doing this for a year and a half now with escalating violence and hatred yet they don't ban these people or remove these comments. The moderators are porn producers. This site shows EXACTLY the hatred they have against WOMEN!!
Xxxpt moderator Tony Malice is a producer and publicist for JM productions. Below is another photo of Jeff Steward, who owns xxxpt and JM Productions.